The Reef Ball Foundation is a 501(c) 3 publicly supported non-profit and international environmental NGO.
Our mission is to rehabilitate our world's ocean reef ecosystems and to protect our natural reef systems using Reef Ball artificial reef technologies. Reef Balls are artificial reef modules placed in the ocean to form reef habitat.
(WIKI Reef Ball Foundation for history/facts)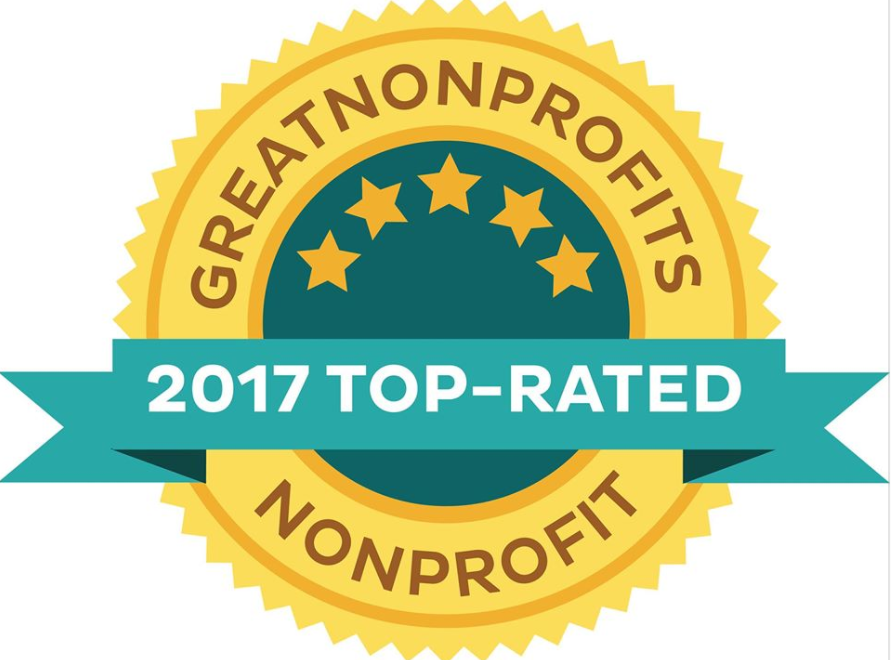 We have placed Reef Balls™ in 59+ countries and our projects have a global reach of 70+ countries. We have conducted over 3,500 projects and deployed over 1/2 million Reef Balls.
Our projects include designed artificial reefs, ground breaking coral propagation and planting systems, estuary restoration, red mangrove plantings, oyster reef restoration, erosion control (often beach erosion), and expert collaberation on a variety of oceanic issues.
We work with governments, other NGOs, businesses, schools, research institutes, private individuals and community organizations and emphasize education on preserving and protecting our natural reefs.
Who We Are
The Reef Ball Foundationis an international non-profit foundation whose mission is to rehabilitate and to protect our world's ocean ecosystems through the development and use of ecologically sound designed reefs and related systems. We emphasize on-going research, public education, community involvement, and reefs that promote and support natural species diversity and population densitydesigned reefs and related ecosystems
Designed reefs and related ecosystems
World ocean systems are at a tipping point and one stark indicator is a worldwide decline of reefs. Sadly, 20% of the world's coral reefs have effectively been destroyed and it's estimated that 24% of the remaining are under imminent risk. A further 26% are under longer-term threat of collapse. Reefs matter for us and for the environment in countless ways and designed reefs are useful tools for restoring our reef systems to a natural and productive balance.
Why reef balls?
Reef Balls are the world's leading designed artificial reef modules because they are simply the most effective way to create sustainable aquatic habitat and achieve it in a safe, long term, environmentally compatible way.
Reef Ball modules are designed to mimic natural reefs. These basic modules and related adaptations using Reef Ball technology are the backbone of our restoration and protection efforts and are by far the most-used and recognized designed reef structure in the world. Reef Balls are ideally suited for a wide-range of aquatic habitats even when used in engineering applications.
Find out how reef Balls are used. about their success and what you can do with Reef Ball and in your everyday life to help.
Want to learn about our impact? OR How what others have recognized us by our Awards and Recognition?
Or just what the Press/News has to say about us?
Maybe you want to know about our 25+ year history?

Just looking for an overview?, How about viewing some of our printed brochures?

If you are looking for a specific picture from a specific project or are digging for publishing or research images visit our photodatabase and recall the URL and we can send you the highest resolution image we have on file.
OR
If your just browsing for some net photos go to our image gallery

Want quick references to scientific articles about Reef Balls? OR
Extensive Scientific Articles on Reef Balls? (And before 2006 stuff here)

Want to learn about Eco Rap Living Seawall Modules?
More interested in Some Reef Ball videos? OR
Extensive index of Youtube videos on Reef Balls?

What's A Reef Ball ™

Reef Balls are the world's leading designed artificial reef modules. They are simply the safest and most effective way to create sustainable marine reef habitat. With over 10 different sizes and 20+ styles, they have been tailored to meet nearly any artificial reef project's goals and they will achieve this in a safe, long term, environmental way. Designing an artificial reef yourself....or relying on unproven techniques will waste your time and money and failed designs could harm the same marine life you are trying to enhance. Reef Balls are easily made from an ingenious, easy to use, portable fiberglass mold system that can be supplied anywhere in the world. We've even got matching grant programs to keep the cost of molds and training as low as possible. The more you learn about Reef Balls, the more you will find that the best solution for your project is custom designed artificial reefs that take into account your specific project goals.

The word "designed" means that an artificial reef has been both engineered to last against sea forces (chemical and physical) and shaped with biological uses in mind. All Reef Balls, for example, are made with concrete engineered to last over 500 years and tested in wave tanks to ensure they cannot overturn in waves. Site specific engineering allows for anchoring or minimum weight requirements when applied in shallow waters or in high energy sites. Biologically, Reef Balls have been shaped to optimize protective void spaces for fish and include features such as with rough surface textures to enhance coral settlement. Holes designed to create whirlpools help bring nutrients to animals and plants living on the Reef Ball surface. Materials of opportunity ...artificial reefs not designed specifically to be a reef...will never match the quality habitat provided by designed reefs. Designed reefs don't always cost more than "free" materials...the biggest expense in building reefs can be getting your reefs into the sea. By clever design, Reef Balls can be floated behind any sized boat using the internal float ion bladders used in the molding process. And skip over-land transportation costs by building your reef next to where you need them.

The Reef Ball Foundation has created an elite group of experts and volunteers that can be mobilized to quickly rescue imperiled corals, propagate them and then plant them on newly installed Reef Balls to rehabilitate a coral reef. A highly efficient propagation process, capable of processing and planting about 500 corals per day with a team of five people, has been developed, tested, monitored, and documented by our "Coral Team." The process uses pre-formed "attachment" holes in the Reef Balls which accept standardized coral fragment plugs created on a specialized "coral propagation table" run by volunteers supervised by an expert. Coral Team results surpass even "professional" restoration efforts and do so without the enormous price tag associated with private sector efforts. If your coral reef loss is so valuable that you can't wait 10-15 for natural recruitment on artificial reefs...know the technology now exists to achieve a rehabilitation much more rapidly ...usually in just 3-5 years.

When the goal is to rehabilitate reefs, water quality and nearby interconnected habitats are often critical to successful projects. Mangroves are one of the habitats found in tropical seas that can both improve water quality and provide interconnected living spaces for marine reef species. However, for many marine species, the mangrove roots must be surrounded by water at least during some tides to provide shelter. Planting mangroves at the littoral zone is often very difficult because waves and ocean debris can damage young mangrove plants. The Reef Ball Foundation developed a system ...using small artificial reefs as "planters" that allow for carefree planting of red mangrove propagules. Note: traditional planting techniques work fine if you are not planting where waves and tides will impact your plants. Mangrove Solutions division only assists in planting mangroves in environments where mangrove roots are partially or fully submerged in the water.

What the coral reefs bring to our tropical oceans...reef building by absorbing calcium and carbon dioxide and turning it into stone/reefs..is accomplished in sub-tropical waters by oysters. Oysters do even more than create reefs...they filter water cleaning as much as 20 gallons of water per hour for each oyster! And it just so happens that all the designing of a Reef Ball with corals in mind turned out to be just what the oysters like too! From Florida to Maryland, Reef Balls can be placed to start a fully functioning oyster reef in less than a year! Success of these projects has been startlingly unsurpassed...100% coverage of the Reef Balls by oysters is typical....not the exception...when placed in the appropriate tidal zones.

Create A New Fishing/Diving/Snorkeling Reef

The most popular reason to build a reef is to create new fishing sites, to enhance recreational diving or snorkeling and to increase reef resources, often to enhance tourisum. Everyone from a small artisenal fishing village to a five star resort benefits when reefs are created or enhanced. Reef Balls have become the world's golden star in the choice for habitat enhancement because it's a win/win alternative. Everyone benefits from the poor to the rich and there are no downside losers. After placing over 1/2 million Reef Balls...no one has every asked that they be removed!

Keep A Beach From Eroding

Pumping sand to create a beach is a temporary "band-aid" that is costly and disturbs marine life, sometimes covering reefs. Mother nature has made stable beaches for millions of years when they are protected from waves by coral reefs. We're loosing those reefs...so Reef Balls can step in to fill the gap saving millions of dollars of annual effort and at the same time enhancing the habitat instead of harming it. If we get a nice snorkeling site as a by-product all the better. See how we do it at www.reefbeach.com.

The Reef Ball Foundation does so much more than using Artificial Reefs to enhance habitats. In fact, our number one message is educational....it is far easier to save ocean reef ecosystems than it is to rehabilitate them. We use our programs and projects as sounding boards to spread the word about saving our natural reefs. Everyone involved in our projects learn how valuable reefs are, and how simple changes in the way we do things can help to save and protect them. Just keeping plastic bags out of the water near coral reefs can make a tremendous positive impact. Designed artificial reefs are an excellent tool to teach the world to care for our reefs. A large percentage of our projects are conducted by students....from kindergartners to doctoral students. Get out the word and save our reefs! Our key to success is being action oriented, hands on learning and participation is key to learning in any culture.

We also encourage scientific research and require monitoring on all of our grant projects. All scientific reports are posted in the photo database in project folders named "scientific reports" or " monitoring." For non-project specific research papers we maintain a library of scientific resources.

Habitat Enhancement

Reef Balls are uniquely designed to enhance marine habitats, unlike most artificial reefs and man made structures. That means whatever your primary goals and application, reef balls will be a net positive addition to the marine environments. When the Reef Ball Foundation undertakes projects that don't have habitat enhancment goals, we impose the additional burden on our clients to adhere to our specifications insuring positive increases in marine habitat . We reserve the right not to provide our products, molds and services to clients that can't meet these standards. Our copyrights and patents are used to protect these standards. We adhere to all local permitting laws and work closely with artificial reef coordinaters and government authorities. If you have questions about permits, contact your local permitting agencies. Our world mapping system often lists artificial reef coordinator contacts, if you are in the US this AR contact list (firefox bug fix) might be helpful.