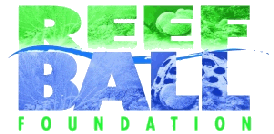 Contractors listed on this page have been trained to provide Reef Balls at the high quality standards of the Reef Ball Foundation and are licensed to re-sell Reef Balls for biological use. There are separate licenses for building specialized Reef Balls for Erosion Control, to duplicated Reef Ball molds or for incorporation of human cremans. If they are licence for Erosion Control, you will see the Reef Beach Company logo; for human cremains you will see the Eternal Reefs logo; for mold production you will see a mold logo. Contractors that have not been active in the last year are noted. If you have any questions about contractors not listed here, please contact us directly for information. If you DO NOT find your contractor here, contact us as they may have a suspended license or they may be illegally copying Reef Balls.
ANTILIA-Reef Ball Dominican Republic
(Licensed when working with Reef Innovations)

Miguel Angel Cabral E.

Coral Propagation Specialist Level I
Environmental Consultant
.
Certified when construction & deployment are supervised by Reef Innovations, Reef Ball Mexico
Armas y Soria, proyectos y obras, S.L.
Luis Manuel Álvarez
Director
ARMAS Y SORIA PROYECTOS Y OBRAS SLU
Contratista autorizado por Reef Ball Foundation
Urbanización Viña del Mar, nº 1; 1º Izda.
33457 Santa María del Mar. Castrillón
Principado de Asturias.
España
Tlfnos: 985519337 - 615 884 209
CORALations, Inc.
is a non-profit ocean conservation organization founded to Preserve, Nurture, and Educate in Puerto Rico. CORALations now specializes in providing turnkey complete Reef Ball solutions including hard corals transplanted on your Reef Balls, educational signage and other full service options to restore total reef systems.
P.O. Box 750
Culebra, PR 00775

CELL:787-556-6234
Tollfree -877-77coral / 1-877-772-6725
www.coralations.org
Orlando Peraza, President
Mary Ann Lucking, Project Coordinator
Coastal Reef Builders, Inc.

Coastal Reef Builders, Inc. is a contractor for the Florida (Panhandle) and Alabama Large Area Permits. Coastal Reef Builders, Inc. owns a barge and tugboat and are also available for deployment work throughout the southeast. Currently certified for deployments Gulfwide and construction projects for the Large Area Permit.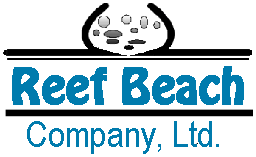 [Application Pending / Skills Approved]
Dale Minnick
750 Myrick St.
Pensacola, FL 32505
minnick@dotcom.net or reefball@earthlink.net
Dale Minnick Cell Phone 850-232-3253
Contractor Semi-Active/ Owns Barge
Dasanrama Sdn Bhd, Company # 772240-P
No reported activity in 2014
February 2, 2015 Salak Land Dstrict, Telaga Air,
93050 Kuching, Sarawak,
Malaysia
email:
sonrama@tm.net.my
Tel./Fax. No.: +6082611927
Contact Person: Wilson Anak Mapus (Managing Director)
Contact Number: +60198781182
D A V I D L E N N O N,
President
2/79 Champion St
Brighton VIC 3186
M: +61 400 520 471
dlennon@reefballaustralia.com.au (Corporate)
www.reefballaustralia.com.au (Website)
lennon88@bigpond.net.au (Personal)
Maryland Environmental Service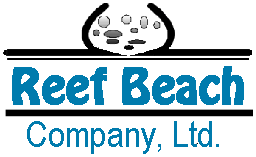 Reef Balls for the Chesapeake Bay and Maryland.

Michael D. Miller, PE
Engineering Section Head
Maryland Environmental Service
Environmental Dredging & Restoration
259 Najoles Road
Millersville, MD 21108
410-729-8343 (phone)
410-729-8340 (fax)
443-438-0573 (cell)
email: mmill@menv.com
WONG HAS RETIRED DUE TO HEALTH REAONS...no longer an active contractor.
Wong Kaseng, Project Director
Artificial Reef Specialist Level III
Coral Propagation Specialist Level II
Mobile 24hrs +60163237379
10-1 Jalan SL 2/2, Bandar Sungai Long,
43000 Kuala Lumpur, Malaysia

Reef Ball Mexico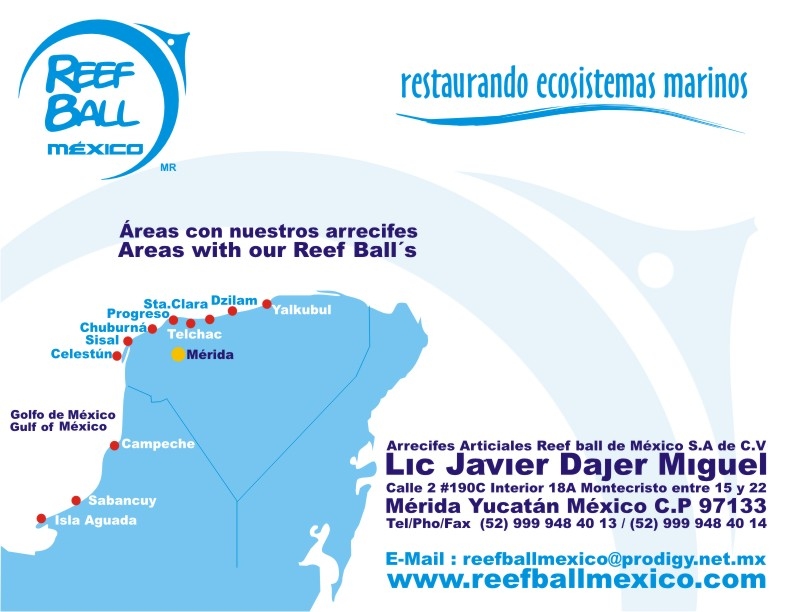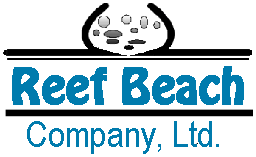 Provider of Reef Ball Solutions in Yucatan, Mexico


Artificial Reef Specialist Level V
Email: comsolida@prodigy.net.mx
Cell (52) 9999 55 09 01
Office (52) 999 920-90-56
Fax (52) 999 920 90-57
Reef Ball Mexico Sub-Licenses additional work to


Технология Риф Бол в России и Украине.
Постройте Ваш собственный искусственный риф с применением технологии номер 1
Тел. +7 910 466-49-46
Тел. +7 915 476-36 09
http://reefball.ru

Reef Arabia does Reef Ball projects throughout the middle east often in conjunction with Reef Ball Australia.
Contact
PO Box 10379 Manama Kingdom of Bahrain
info@reefarabia.com
+973.17.533259
+973.17.533754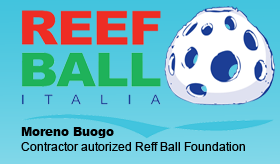 Reef Ball Italy
Moreno Buogo, President (Speaks Italian) info@reefballitalia.it
Via del lavoro n.6
31040 Nervesa della Battaglia (TV)
P. IVA 04244070266
340.815.9477


Reef Ball Italy also has Sara Cirelli as their business directtor, she speaks Italaian, English, French and Spanish s.cirelli@btinternet.com
English Translation of Reef Ball Russia Website
Reef Innovations, Inc.
Our LARGEST CONTRACOR WITH FULL WORLDWIDE LICENSES TO DO ANY REEF BALL WORK.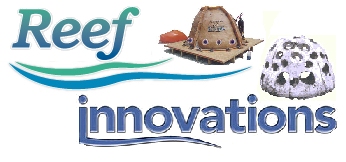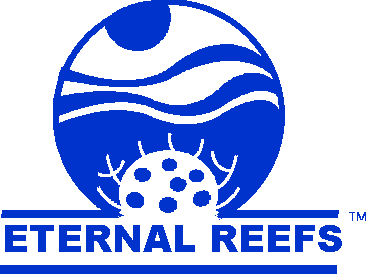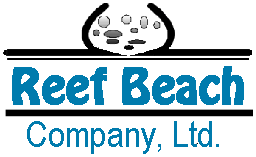 Reef Innovations, Inc. (RI) is a worldwide mobile, authorized, licensed and insured Reef Ball Contractorproviding turnkey construction and delivery of Reef Ball products worldwide. RI also offers Reef Ball mold training and finished module inspection services. Check our Website for more information.
Reef Innovations (www.reefinnovations.com)
Reef Innovations Inc.
2415 Mc Michael Road
St. Cloud, FL 34771
Reef Innovations Plant
1126 Central Av
Sarasota, Florida 34236
Phone: 941-330-0501
Fx: 941-388-7326
Larry Beggs – President
Phone: 941-330-0501
Cell: 941-650-2519
Robbie Duke – Operations
Phone: 941-330-0501
Fax: 941-312-6460
Cell: 407-832-1153
Larry Beggs, VP Of Quality Control of Reef Ball Foundation (multiple titles)


Certified Level V Artificial Reef Construction/Deployment, Monitoring & Coral Rescue
Certified Level III Coral Propagation, Red Mangroves
reefballer@aol.com
Cell: (941)650-2519
Home: (407) 957-5821
Plant Manager: Robbie Duke Rfdjrvfr@aol.com
Certified Level IV Artificial Reef Construction/Deployment
Certified Level III, Monitoring,
Certifiied Level II, Coral Propagation
Company owns deployment craft

Sea Systems
Sea Systems is an authorized contractor for the Turks and Caicos Islands. A division of PARDEE, Ltd., Sea Systems is a Turks and Caicos registered company with expertise in delivering coastal engineering and environmental enhancement projects in the marine science field. Their principals represent more than 50 years of experience working in the marine science field with institutional, governmental, non-governmental, and private sector interests.
In TCI:
Sea Systems
Marsha Pardee,
Level IV Coral Propagation & Rescue




PO Box 43
Providenciales, TCI
649-946-5578

pardee@tciway.tc

In USA:
Sea Systems
1674 Thumb Point Drive
Fort Pierce, FL 34949 USA
561-460-6965
Technika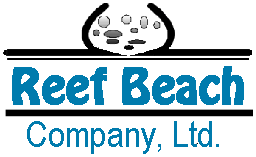 Technika is the Reef Ball Authorized Contractor for Poland and Croatia.

info@escaribbean.com
1-800-737-2071
MOBILE CONTRACTORS SPECIALIZING IN CARIBBEAN & REMOTE PROJECTS
DR.CATHERINE JADOT -Director of Research and Development, has a Ph.D. in Marine Biology, a M.Sc. in Oceanography and a M.Sc. in Biology. AND
MICHAEL HEADBERG-has been building in the Caribbean for his entire adult life. Mr. Headberg has worked on multi-million dollar projects throughout the Bahamas, Turks and Caicos, Cayman Islands, St Thomas, Nevis and the Virgin Islands.